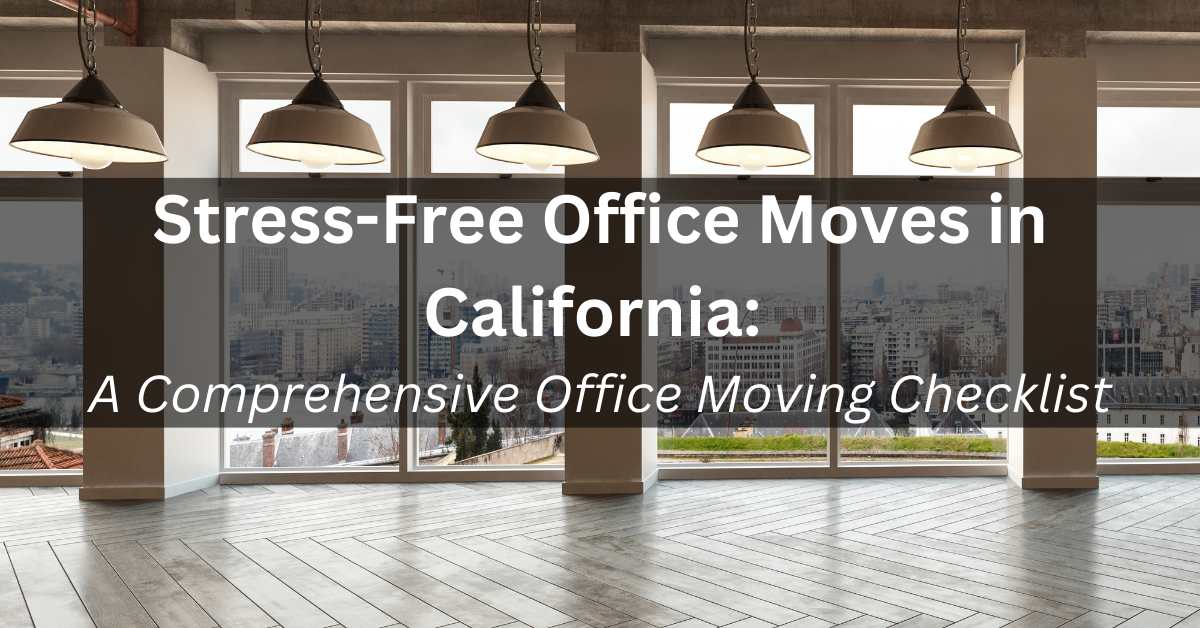 Your trusted office moving service experts at Lee's Moving are here to help with your northern California commercial relocation.
As Spring kicks into gear here in Redding, California, we know that many people are looking to take advantage of some of the best hiking, trails, and rivers in the United States.
So, if you're one of the many people moving into the area because you love nature and want to experience the beauty of Northern California firsthand, then it's likely you'll also need office moving services in Redding to help transition your business to the new location as well.
Moves can be stressful—especially if your company or office needs to transport heavy equipment and important documents. Luckily, your Shasta County office movers at Lee's Moving have put together this comprehensive checklist to help make your office move stress-free:
Comprehensive Moving Checklist:
1.      Plan Ahead
You would be surprised how many companies forget to think ahead before moving. You should set up utilities for your new office, including power and internet connections. It is best to get with an IT specialist ahead of time who can help you prepare digital devices and digitally-enabled office equipment. Check out the blueprints of your new space. This will help you plan ahead where to put large pieces of furniture and equipment.
2.     Budget Your Moving Expenses
Think about your moving needs and which moving services are most appropriate for your office. This will help you save money. You are less likely to choose extra service options at the last minute that will incur additional fees when you make a budget ahead of time.
3.     Get Office Equipment Ready for Relocation
You will need to secure and package office equipment before moving. Because office equipment and furniture can be heavy and expensive, you should talk to a moving professional for more info about how to appropriately secure office equipment for a move.
4.     Save and Manage Digital and Physical Work Projects
Office files often contain vital information, so you will want to be sure all paper and digital documents are saved, packaged, and moved securely. Always back up digital documents in at least two places. This back up should include a Cloud-based repository and a hardcopy backup, such as USB flash drive or external hard drive.
Physical files also need to be secured. Consider making photocopies of important documents in case of damage or loss. Make sure you or your moving team seal packages so they are protected from water damage or extreme heat.
5.     Choose a Good Moving Company
Use reviews and Google to research moving companies in the area. It is important you are on the same page as your moving company about security and safety.
Moving to Northern California
Lee's Moving has been in the business for years. We are certified through the American Moving & Storage Association (AMSA) and the California Moving & Storage Association, (CMSA) so we are prepared to help you move with safety in mind. Call us today at 530-357-2389 or go online to speak to one of our team members.

Are you making a local move in Southern California? Check out the local moving guide from our friends at McCarthy Transfer!

Tags: business, commercial moving, Local Businesses, moving, office moving, offices, What to expect


Categorised in: Moving Tips