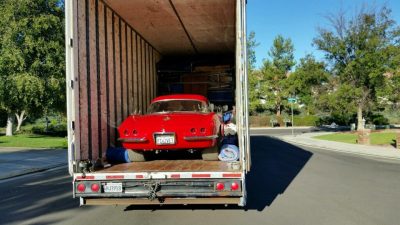 Packing up and moving is a time- and labor-intensive process that can leave you feeling frustrated, rushed or panicked. If you're worried about transporting your life from one place to another safely, make sure to contact the commercial and residential movers at Lee's Moving for a little help. We offer complete moving services in Redding, Anderson, Shasta County, and Centerville, CA to customers of all types, no matter where your destination may be, how much you have to move or when you need to get there.
Packing and crating services
Packing is the most time-consuming part of moving. Focus your time and energy somewhere else and leave the packing to us! We'll expertly pack every box and make sure nothing goes unaccounted for. For larger or more delicate items, we even offer crating services.
Residential moving services

Whether you're moving into your first home or next one, count on our residential movers to get you and your belongings there safely. We treat all of your possessions with the utmost care and take the time to do things right. Count on us to work quickly and carefully when it comes to loading and unloading, and allow us to plan around your schedule so everything gets done on-time, the right way.

Commercial moving services

If the time has come for your business to grow, let us help you make the move to larger, more accommodating facilities. We're able to deal with large-scale moves and will make sure nothing is left behind. Moreover, we can coordinate with you to make sure everything gets to the right destination within your new facilities, so you can start unpacking and setting up right away.

Long-distance moving

Picking up stakes and moving out of state? Across the country? Together with National Van Lines, we serve the lower 48 states and will gladly help you pack up and move to wherever life's adventure takes you. Best of all, our long-distance movers take the stress out of long-distance moves by handling packing and transportation of even delicate items.

Local moving

As a Redding company, you can trust our local movers in Redding, CA know the region like the back of our hand, which means we can get you and your belongings from your old home to your new abode in no time at all. We'll coordinate everything and expedite your moving time, so you can get settled quickly in a new part of town.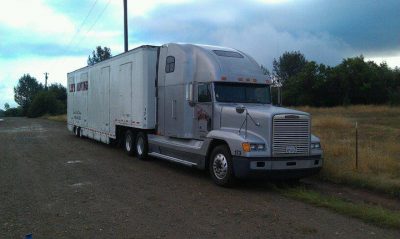 Don't waste another second stressing about your move or trying to coordinate the logistics of your relocation. We are one of the top moving companies Redding, Ca has to offer. Instead, let Lee's Moving handle everything. Reach us today at 530-357-2389 and let us provide you with a free estimate on moving services. We are the Redding moving company that cares.