Anderson is a city in northern California located in Shasta County. It is located 13 miles from Redding. It is about 200 miles north of San Francisco and 138 miles from the capital of Sacramento.
ANDERSON, CA, POPULATION & DEMOGRAPHICS
The population of Anderson is 10,479. It is somewhat of a diverse place with 75.5% white, 7.3% white Hispanic and 3.4% Hispanic residents. Married couples account for 40.2% of households in this city. Wondering if Anderson is a safe place to live? The overall crime rate is slightly higher than the national average.
ANDERSON, CA COST OF LIVING
If you are thinking about moving to Anderson, the cost of a home is less than in most places in California. With the hot housing market, the median sale price of a home in Anderson was $323,000 in August, according to redfin.com. So you're wondering how far your money will go in this market? The average median income in Anderson is $41,069.
Housing is 27% lower than the national average and groceries are slightly higher.
About 48.2% of residents own a home in Anderson, that's much lower than the national average of 65.4%. With the hot market, homes sell in about 14.5 days.
Click here to see what's going on in the Anderson real estate market.
There are 44.5% of people who rent.
The average apartment rents for about $1,195 a month.
The average commute is 19.5 minutes.
ANDERSON, CA WEATHER
One of the great benefits to Anderson is the California weather. The average temperature in July is 97 degrees. The city gets 34 inches of rain a year and 1 inch of snow.
Using a fireplace during the Anderson, CA winter? Here's how to keep your fireplace in tip-top shape!
THINGS TO DO IN ANDERSON, CA
There are plenty of things to do in Anderson with the city of Redding only minutes away. Here are a few ideas
Anderson River Park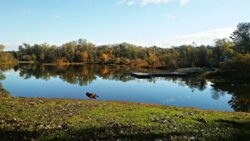 This area is the gateway to the north in California. Check out the scenery in Anderson River Park. Check out the bike trails and falls in the area.
Waterworks Park

With all the heat in California, it's time to cool off at Waterworks Park. Check out the slides and rides, or grab a lounge chair by the pool. Or spring for a cabana.
Other things to do:
ANDERSON RESTAURANTS
There are many great places to eat in Anderson here are a few to check out:
West Side Pizza
From Tropical Heat to the Big Kahuna, try these pizzas at West Side Pizza.
Woodside Grill
Farm-to-table fare. Try the Woodside Burger or the Tri-Tip French Dip, or how about the Mediterranean Bowl at Woodside Grill.
4125 Riverside PI Gaia Hotel and Spa, Anderson, CA
Puerto Vallarta
From enchiladas to nachos this place has it all. Also check out the seafood at Puerto Vallarta.
2690 Gateway Dr., Anderson, CA
ANDERSON, CA MAP
ANDERSON, CA STATISTICS AND INFORMATION
Anderson is located in Shasta County. Its zip code is 96007. The elevation is 433 feet and it is 7.21 square miles. It is in the Pacific Time Zone.
ANDERSON JOBS
The median household income in Anderson is $41,069 a year. The income did not go up from 2019 to 2020 when salaries fell 3.7%. The most popular jobs in Anderson are office and administrative support, food, construction and sales. The poverty rate in Anderson is high at 18.8%. That is above the national average of 11.6%.
Taxes are cheap with an average of $800 to $1,499 a year.
The average commute time is 19.5 minutes. There are 77% of people who drive alone, while 11.3% carpool.
Click here to see what the drive is like from Anderson to Redding. Many who live in Anderson work in Redding.
Click here to see work in the Anderson area.
SCHOOLS IN ANDERSON, CA
Some of the top schools in Anderson are Anderson Heights and Happy Valley. There are 16 schools in Anderson and one private school. Click here to check out the Anderson Union High School District.
The top colleges in the area include California State University Chico. Top degrees there include business and psychology.
LIVING IN ANDERSON, CA PROS & CONS
Pro: Large city and jobs nearby.
Pro: Good schools in area.
Con: Low pay.
NOW HIRE THE BEST
If you are looking to make the move to Anderson, CA,  Lee's Moving is the one for you! We're a professional and trusted moving company, and we can help you move to your next adventure! Give us a call at 530-357-2389.

Tags: Anderson, Cost of Living, Jobs, Local Businesses, Schools, Things to do


Categorised in: City Guide