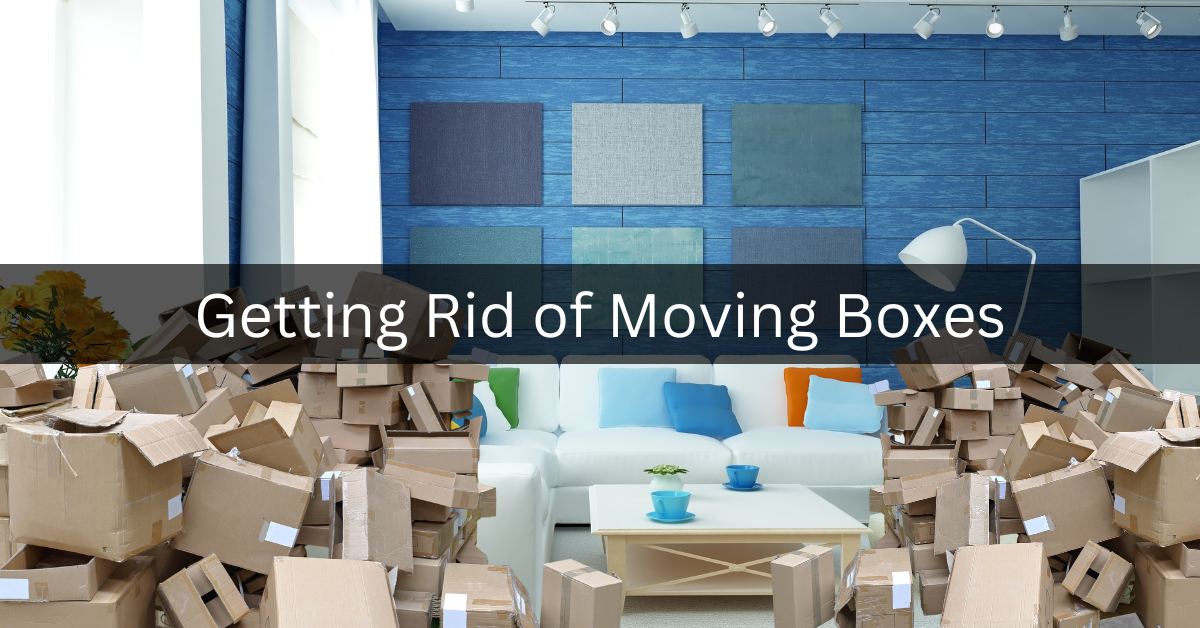 Moving Box Removal Guide – AFTER YOU HAVE MOVED
You have made the big move in life and love your new home.
Now, what to do with all those cardboard boxes?
For the last few weeks you spent hours packing dishes, toys and cups into boxes and carefully labeling them so you can find what you need in a hurry.
But now you have 50 cardboard moving boxes Redding CA filling your garage.
What to do?
It seems like a waste of money to simply break the boxes down and throw them away.
You can get rid of moving boxes, but wouldn't it be more cost-effective repurposing boxes you used to move? Here are some tips on what else to do with those moving boxes!
Get rid of Moving Boxes!
Moving Boxes Removal is a service you can receive from us or from other junk hauling experts in California. Ask our team now if you need to schedule any kind of removal services in the Redding area.
STORAGE
Everyone needs extra storage. Break down some of the boxes so you can reuse them if you move in the future or simply want to pack some things away. Keep them in a place where you can get to them and over time you will find that having extra cardboard boxes for storage is a great idea. Pick the ones that made the trip well. If any boxes are broken or will not take another trip well, discard them.
HELP A NEW FRIEND
There are plenty of people in the neighborhood you moved into, see if anyone else is moving soon and offer them the cardboard boxes. This way they can save money on buying new ones and you can get the clutter out of your garage.
THE GIFT THAT KEEPS ON GIVING
During the year you find yourself having to wrap a present. If you place the item in the cardboard box first, then the person receiving the gift won't guess what you got them and it makes wrapping a whole lot easier.
ENTERTAINMENT
While cardboard boxes may be a moving necessity for most of us, to a dog or cat, they can be an amazing toy. And for children, putting the boxes together can make a great fort, castle or maze they have to work their way through. They also can be used to build a little theater for the children to put on a show.
KEEP FOR THE WORK
Now that you are in your new home, you may want to start a garden. By breaking down the boxes, you can have a place to kneel on outside when doing work. This also comes in handy if you will be painting in your new home. After breaking down the boxes, you can use them to walk so you will not get paint on your flooring.
SELL THE BOXES
There are many people each day in search or boxes. Most don't want to put out $5 each for a new box. So why not sells yours on places like Craigslist, or the neighborhood Facebook page. If the boxes are still in good shape, this should be an easy fix to get rid of them.
PLACE THE BOXES AT THE CURB
If you can't find any takers for the cardboard boxes, place them with a sign at the curb and you should have no problem finding someone who will need at least some of them.
GIVE THEM TO A COMMUNTIY ORGANIZATION
There are plenty of non-profit organizations in every city. Call one of them and see if they could use some cardboard boxes for storage.
GET MOVING
If you are searching Redding movers, hire a trusted and reputable mover. Lee's Moving can handle all your moving needs. They are a trusted northern California mover who can do everything, including being a long-distance Redding mover. Call 530-357-2389 or click for a free moving quote!

For more post-move tips, check out tips on how to install a ceiling fan from our friends at Budget Movers.

Tags: boxes, california living, garage, Local Businesses, organization, Redding


Categorised in: After the Move