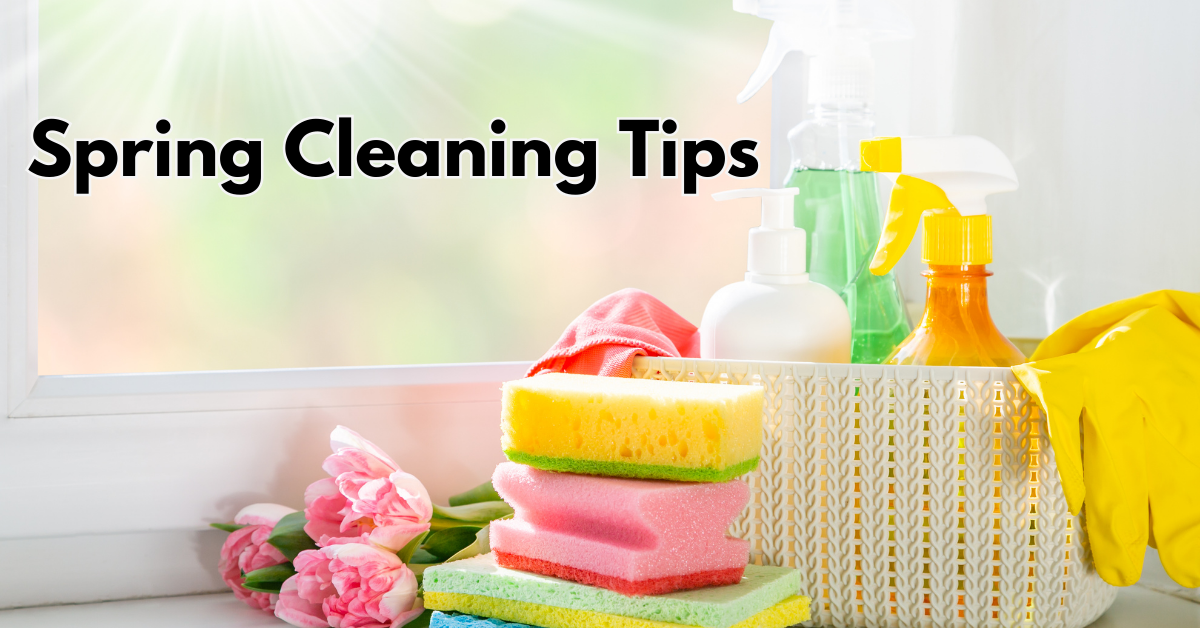 You've settled into your new home, you're ready to give it a thorough spring cleaning. The trouble is, you don't know where to begin. Get started by following these simple tips from Lee's Moving:
Don't clean what you don't need. Your first step should be decluttering. The moving process may have illustrated that you have more stuff than you need. Take this opportunity to gather up clothing, tools and small appliances you haven't used in a year and donate them to charity. They shouldn't still be sitting around collecting dust the next time you move.
Put seasonal items out of sight and out of mind. Spring cleaning is the time to put away holiday decorations and other items you only use seasonally. Here are some storage tips: Clear plastic bins are the proper storage containers, because they allow you to stack them and see what's inside. Use vacuum-sealed bags to store heirlooms.
Now that you've gotten the clutter out of the way, it's time to hunker down and do some deep cleaning. This means giving attention to parts of the house that tend to get ignored during weekly wipe-downs.
Spring is the perfect time for carpet and upholstery cleaning. Spray the fabric with hot water to relax fibers and loosen dirt. (Sparkling water also brings dirt and stains to the surface.) Then scrub the fabric gently with cotton rags and apply ScotchGard to protect it.
You need to do the windows. Yes, window cleaning can be a time-consuming chore, but here's good news: It doesn't have to be expensive. Any kitchen dish soap will lift dirt and grease and leave the glass slippery enough for your squeegee to glide down the surface. Consider choosing biodegradable soaps that will protect plants and, more importantly, the pets and toddlers who may but their mouths on the glass or sills. Vinegar works.
Hit the showers. It's time to discuss kitchen and bathroom cleaning. If you used vinegar on your windows, keep it handy, as it's also ideal for scrubbing shower tiles and grout. Use a dish brush – or a toothbrush for tiny crevices – to get into the grout. Use baking soda to remove mold stains and deodorize drains (You know what else reduces odor? Vinegar, once again!) One last bathroom tip: Use dryer sheets to clear away soap scum.
Get all up in your kitchen. Everyone gathers in the kitchen at parties, right? Better make sure it looks – and smells – inviting! Don't use the self-cleaning function on your oven. Instead, mix water with vinegar and baking soda (we told you to keep those items handy!) in a spray bottle. Remove the grates and heating elements and spray the inside of the oven. Close the door, go to bed, and give the solution 12 hours to work. The next day, wipe down the oven with soapy water and a cotton cloth. As long as you're working on the oven, use spring cleaning as an opportunity to clean the range hood filter. Boil water in a large pot and add half a cup of (wait for it) baking soda. Place the filter in the pot to soak, flipping it to ensure grease is removed from both sides. One last thing: That smelly garbage disposal. Eliminate odors using lemon ice cubes. Fill an ice cube tray with chunks of lemon, rock salt and water. Once they've frozen, send the cubs down the drain and run the disposal. The rock salt will scrub the blades, while the ice knocks off gunk and grime. And the lemon pieces? They keep the sink smelling fresh.
Check out more tips on keeping your new home healthy and happy. If you're looking to move soon, give us a call at (530) 357-2389 or get the ball rolling by requesting your free moving quote online!

Tags: california living, cleaning, New Home, spring, spring cleaning, springtime, Things to do


Categorised in: After the Move