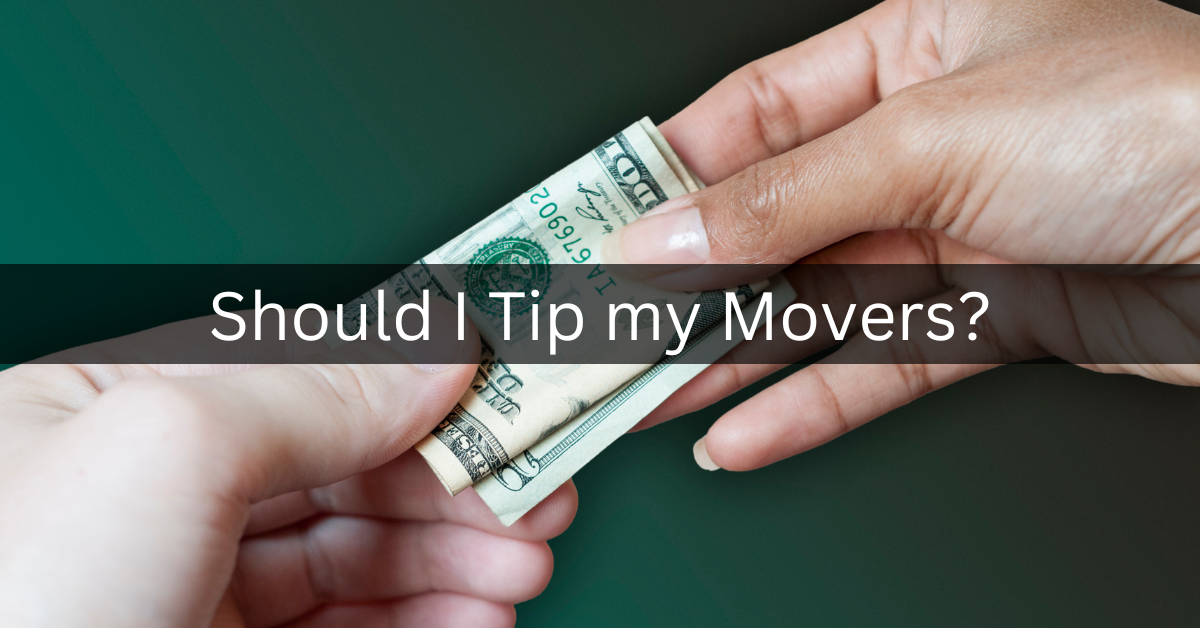 You moved to your new California home and watched people lug in your heavy furniture in hot weather. The dish set is intact. The wine glasses are perfect. Even your bobble-head collection made it. Now the question is:  should you tip the movers who did the work?
When we go out to a restaurant we know to tip the server about 20%. But what is the etiquette for movers? Moving locally or across the country can cost thousands. But there is a satisfaction in knowing that everything got to your new place in great condition. While you tip your hairdresser and driver, there is no expected tip when it comes to other services. But if you feel they did a great job, here are some things to consider.
DID THE MOVERS DO A GREAT JOB?
You signed all the contracts for the move and you stood by as the movers loaded (or unloaded) your precious items. The biggest question to consider is if the movers provided great service, more than just the standard. But like with all tips, it depends on how satisfied you were with the move. Don't break your budget, but tipping your movers is always appreciated.
WAS THE MOVE DIFFICULT?
A move that took only a few hours is quite different than a cross-country move. For a cross-country move, keep in mind that the crew that packed and loaded you probably won't be the crew that unloads at your new home. For both crews, consider the amount of work and attention to detail that was necessary. Was there a 400lb oak bar that was loaded? What about a big clunky sectional couch or four poster bed? Anything that you looked at and decided "Nope, I don't want to even attempt moving that myself" is probably something to consider when determining if and how much moving gratuity to give.
WHAT TO TIP THE MOVERS?
Okay, if you said yes to the above questions, then it's a good idea to tip the movers. But how much should you tip your moving company? The average tip for movers is about 5 to 10% of the total cost, according to ConsumerAffairs.com. That may seem like a lot of money if, say, the entire move was $10,000.
Here is a simple way to look at it: if the crew loaded or unloaded for about four hours, then think of tipping about $20 per mover for a local move. The rule of tipping is about $5 an hour for each hour the person worked. However, for long-distance movers, consider $50 minimum for each crew member. If it's an especially big or arduous job, a tip as high as $200 a person might be appropriate.
Now that you know what to expect, consider figuring a tip into the overall budget of your move. A tip is a way to say "Thanks for a job well done." Your movers will appreciate the compliment and the gesture.
MOVE WITH LEE'S MOVING
If you are moving to or from California, you'll need a pro-mover to help. Lee's Moving is a reputable and trusted mover who can put your mind at ease. Fill out our online form or call us at 530-357-2389.

Tags: california living, gratuity, Movers, trusted movers, What to expect


Categorised in: moving