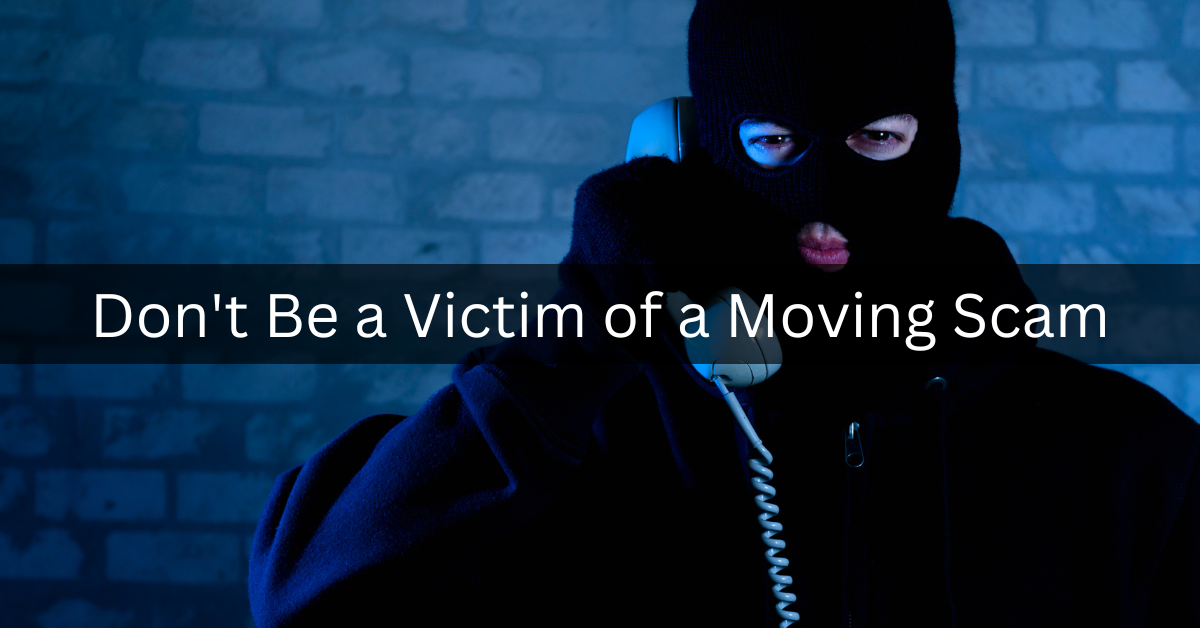 Deciding to move isn't easy. There are a lot of unknowns as you plan your move, which can be scary. You can only hope everything has been thought of for a successful relocation. Once you get to your destination, there is one unknown we hope you don't have to deal with—that you've been the victim of a moving scam.
Nearly 40 million Americans move each year, and thousands of those people are out $10,000 or more because the movers they hired are not reputable, professional movers, but instead moving brokers or other types of scam artists.
Protecting yourself against a moving company scam starts from the moment you first Google "movers near me." Make sure you protect yourself against a moving scam by following these tips.
Bad News Moving Broker
Brokers are companies that arrange the move of your items by hiring a third-party company or individual to complete your move. While it sounds innocent enough, this is one red flag you absolutely shouldn't ignore. This business practice is the number one sign you are dealing with a fraudulent moving company! If you've ever heard stories about movers demanding money up front to "save your date," it likely involves a moving broker. Same for stories about moving nightmares involving movers that hold possessions for ransom until they get an amount of money way over what they were told. We can't emphasize this enough: moving brokers are bad news!
Check the Reviews of Moving Companies
Gone are the days of closing your eyes and randomly choosing a company out of the Yellow Pages with a finger point. There are reviews for everything online now, and for good reason! Just like checking a restaurant or hotel's reviews before you book, you should also check a moving company's online reviews too.
All companies will have some bad reviews, because people rather complain than praise. When looking at moving company reviews, take the time to see what the common threads are. Do many of the reviews mention money up front, not willing to deliver unless more money was paid or a company name that keeps changing? Heed those reviewers' advice and move on to the next company.
Prices without Proof
If a moving company tells you the price of a move without seeing your things or having a detailed inventory from you, it's not going to go well for you. After all, how do these companies know how much you have to move without you giving them the information? Moving is often based on weight, and the more you have, the more it weighs…which means the more it will cost to move.
Moving often is not only based on the items, but the weight of them. What will likely happen with this situation is you will be charged way more than you were ever told. Make the moving company do their due diligence!
Other red flags to look for:
No moving rights and responsibilities paperwork provided to you.
No movers contract provided.
The company is cash or direct deposit only and will not accept credit cards or certified checks.
They are not registered with the FMCSA.
No online reviews.
An incorrect volume or weight is given for your items.
A new company name or history of renaming or "rebranding" the company.
While we're giving lists, here's a list of things that are unfortunate, but not the sign of a scam:
A few days delay for delivery.
Minor damage to items moved.
Minor increases in moving costs.
Movers You Can Trust
Finding a qualified, trustworthy moving company is worth the time and research you'll put in. Lee's Moving is a company you can trust with your moving needs. Let us help you in your moving adventure. Click here to start the ball rolling for your relocation or give us a call at (530) 357-2389. Because we are an agent of National Van Lines, you can expect us to abide by all FMSCA policies. Check out our vast moving network here!

For tips on moving during the summer season, click here.

Tags: cost of moving, moving company reviews, moving scam, trusted movers


Categorised in: Moving Tips