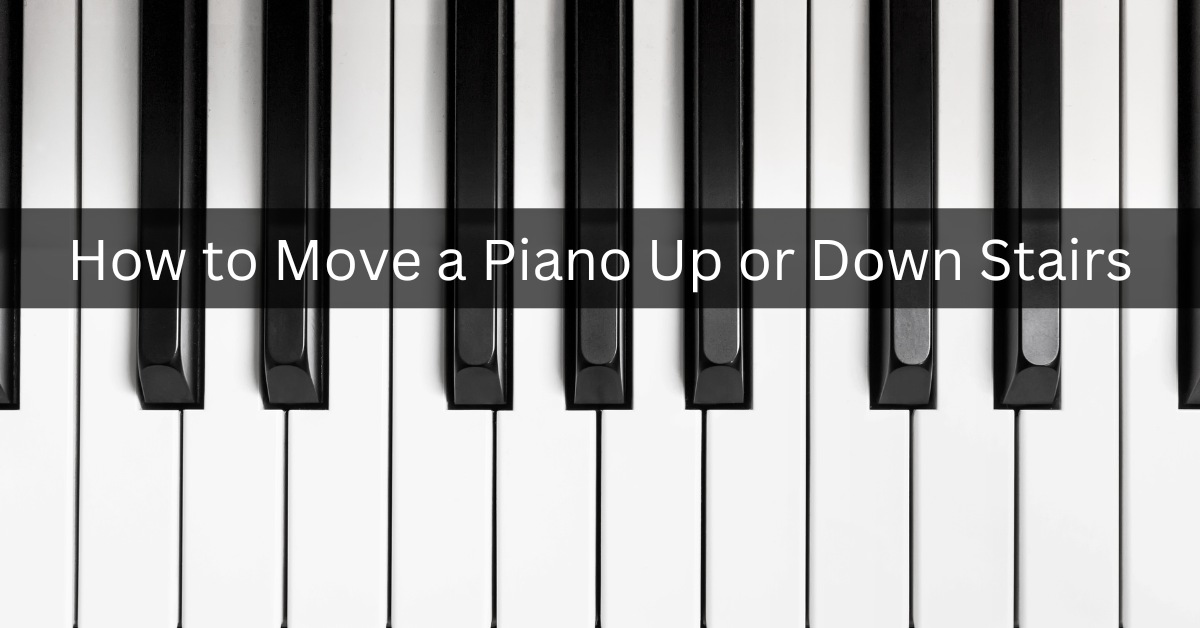 How to move a piano up or down stairs without professional help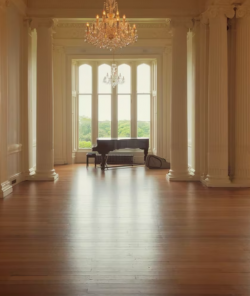 Moving a piano on flat ground is difficult enough, imagine moving a piano up or down a set of stairs. Most people will call professional movers to help them with a project like this or other similar, large items moves. If you're reading this article, you might now want to hire extra help. Moving a piano without hired help is possible, but requires careful planning to make sure nothing gets damaged during the move.
Moving large furniture like couches and dining tables can require the right equipment and maybe a little extra help. While it's possible to move bulky items like a piano upstairs on your own, you risk hurting yourself or even damaging your home. A short distance is manageable, but imagine having to carry a piano through multiple flights of stairs! In fact, any moves that involve spiral staircases should be held off until you have assistance.
We reached out to out move pro's and gathered suggestions on how to move a piano up or down stairs correctly.
Moving Supplies
If stairs are involved in your move, having the right equipment is important if you're moving a piano. Whether you're moving up or down, this list of equipment will help you move a piano with less complications.
Heavy Duty Gloves
Moving Pads and blankets
Plastic wrap
Foam or cardboard
Dolly or hand truck
Adjustable moving straps
Plywood planks
Purchase these items before moving day. Don't wait until moving day to rent a dolly. You never know what's going to be available. You also put yourself at risk without these supplies. A dolly or hand truck can save your spine!
Step-by-step instructions for moving a piano up or down stairs
Plan your route
Are there any tight hallways or areas that need extra consideration? Instead of dealing with these areas as they come up, it's much easier to plan out these areas prior to moving. Go over your path with your dolly or hand truck without the piano and see how it feels. Make sure to pay attention to any turns and obstacles in your way. Don't forget to measure the length and height of every opening you pass to ensure your piano can actually go through. You might need to take down some doors, rearrange some furniture and possible rethink your route! If there are obstacles that you cannot manage, let us move your piano for you. As a professional moving company for National Van Lines, you can expect we know a thing or 2 about moving pianos!
Prepare the stairs and make a ramp
Lifting the piano up and down can be the biggest challenge when moving a piano up or down stairs. This step is where the plywood planks come in. Plywood plans are sturdy enough to carry heavy objects over them. Before you purchase your planks, measure out your staircase. Add an extra foot and a half to your measurement to make sure we can cover everything. When you purchase your planks, let them know you're using them to move a piano. There are plenty of options available, let them help you choose the right ones! Before setting down your make-shift ramp, protect your stairs. Add moving pads or blankets along the stairs and make sure to cover any surfaces that your planks touch. Walk up and down the planks to make sure everything is sturdy.
Prepare the Piano and secure it your hand truck or Dolly
Next, lets get the piano ready for the stairs! First, let's make sure to secure anything that opens or closes. Let's start by securing the lid, the part that covers the hammers, treble strings, tuning pins, and the sound board. Don't forget to secure the key cover. If you can, I would disassemble piano's legs or pedals. Before we move the piano, lets cover it with blankets to protect from any dents or scratches. After prepping the piano, lets secure it to your dolly or hand-truck. Upright pianos are much easier to setup on a dolly compared to a grand piano. You might need extra help or creative planning to move larger pianos.
Carefully secure the piano on the dolly with the adjustable straps. Once secure, comfortably grip the piano where you can. Make sure to lift with your needs, not your waist, to make sure we prevent any back injuries.
The last step: Moving the Piano
Let's finally move the Piano once everything is secure. Let's double check and make sure there are no obstacles in the way. Make sure to move any furniture and your helpers know exactly what they're doing. Do you have someone watching the walls and navigating any blind spots? Do you have someone ready to help you with the piano at the end of the destination? Once your gameplan is thought out, lets proceed slowly and carefully. Constantly communicate with your team. You're better off pausing and taking a quick break when you feel like piano slipping from your grip!
Is moving a piano too much work you don't want to do?
If you do not have the time or ability to move a piano up or down stairs, then hire us instead. Contact us today to quickly get your piano to where you want it! If you need to move a piano long distances, visit our partners at National Van Lines.

Are you moving from New York to California? Our friends at Charles Wood & Son Moving & Storage have some great tips on making the move!

Tags: moving, Moving services, piano, specialty movers


Categorised in: Moving Tips