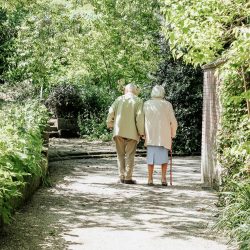 Planning a senior move comes with its own set of tasks and stressors. Whether you are planning a senior move for someone else, or are the senior moving, we have some tips to help this special relocation go as smoothly as possible.
Downsizing for a Senior Move
Downsizing from your current home—perhaps the one you raised your family—can be daunting. There are probably many items you've acquired over the years, and many memories that accompany these items. Give yourself time to go through your possessions; this is not something you're going to want to rush through. Three months may sound like a lot of time, but we recommend taking at least this long to determine what's going with you and what's going to someone else (or being thrown away all together). Taking your time will help ensure you aren't going to feel like you made a mistake later.
Look at the layout of where you're going
Whether it's to a senior community, a loved-one's home or just a smaller dwelling, having the layout of your new place will help you in the decision-making process. With the room measurements of your new home, you can decide just what will fit and make arrangements to pass down, donate or get rid of the items that won't make the move.
Hire Packers and Movers for a Senior Move
Most professional senior moving companies offer packing services, and taking advantage of this service can certainly bring your peace of mind. After all, when you spend months planning your move, making the sometimes difficult decisions of what to let go of and making arrangements for all the things you won't be taking with you, the last thing you're going to want to do is find the right packing supplies and materials. A reputable senior moving company like Lee's will not only help get you to your next home, but can also help save time and frustration before you leave for your new adventure.
Planning your senior move with these tips will help you confidently prepare for the next chapter of your life. Contact us today to talk to one of our moving specialists. As an agent for National Van Lines, we've moved seniors world wide. You can only expect the best from us!
Categorised in: Uncategorized