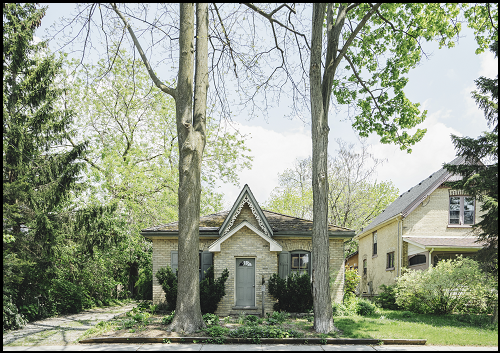 What makes a good neighborhood?
Answering that question is essential in determining your ideal endpoint when pondering a long-distance move.
Ultimately, the answer is an individual decision. However, there are some common points that anyone contemplating a cross country move (and calculating relocation costs) should consider. Make your custom mix from these elements. Remember: Location, location and…LOCATION!
Unless you're a hermit, it's not only your new house you're moving to; you're relocating to an environment. Good schools. Low crime. Easy access to medical care. Cultural events. Great outdoors. All of these and more might be considerations when deciding what makes a good neighborhood.
Consider these five good neighborhood guidelines while deciding where your long distance move ultimately will take you.
Great schools
Whether you have little ones enrolled currently or your child-reading days are in the past- or future-tense, you'll benefit by moving near great schools. That's because a terrific school boosts the value of surrounding neighborhoods. These sought-after areas also enjoy strong property values. If you're seeking a strong school system, try Trulia or Zillow (both partner with GreatSchools.org). However, their heavy reliance on test scores to calculate school ratings has drawn criticism.
Low crime
No one likes a high crime rate, except maybe criminals. "Safe neighborhood." "Low crime rate." These are desirable phrases when sizing up what makes a good neighborhood. But look not just for what's happening in the moment. Check the trends. Is the crime rate decreasing? Increasing? A neighborhood where crime rates are at a stabilized low indicate a status quo situation. Improving rates signal a neighborhood is improving; the opposite trend indicates a declining area.
Low crime rates give a neighborhood a sense of ease and calm. As safety and security are everyone's concern, crime is a quick way to tell if a neighborhood is improving or not. You can usually spot a transitional and improving neighborhood by the improvement or decline in its crime rates.
Since the Fair Housing Act prohibits real-estate agents from responding to neighborhood-safety inquiries, you're on your own in making those determinations. One resource is Trulia Crime Maps. This online resource shows crime frequency and category for a particular area.
Fun factor
Do you describe yourself as a homebody? A night-lifer? Are your lured by bright lights/big city or does a stroll in the great outdoors do it for you? Maybe your idea of fun has changed, necessitating your long distance relocation. Identifying what constitutes your "fun factor" helps fine-tune your definition of what makes a good neighborhood. Nearby stores, shops and eateries—or even within walking distance—might be your idea of paradise. Do you like a thriving downtown or would you rather occupy the outskirts? 
Pride in the name of…
A good neighborhood is a proud place—and ain't afraid to show it. Manicured lawns. Immaculate exteriors. OK, it doesn't have to be that OCD perfect, but proud ownership is evident by a well-groomed landscape-and-house combo. You notice it right away when you drive down the street (or when you enter a clean home).
The Rx factor
Access to quality medical care can't be overstated, particularly during these unprecedented times. While important for anyone, the getting-to-a­-doc-fast factor will likely especially strong appeal for senior citizens and families that include young children.
Zero hassles
Moving doesn't have to be a hassle! Let Lee's Moving provide you with packing and crating, loading and unloading, and local or long-distance moving for your home or business. We handle everything with care, so you can have peace of mind and confidence in choosing our team to help you. We're proud to carry the AMSA ProMover certification and offer senior and military discounts. If you're looking to move, make sure to contact Lee's Moving for a free estimate: 530.357.2389. You'll be glad you did! We'll make sure you get the attention you deserve and the service you expect.
Categorised in: moving, Moving Trends